At a generous 2.800 square-feet with views of the Hudson River, the Ellington offers its occupants a rare feeling of space and light. The comfortable and contemporary interior feature 3 bedrooms, each with a private terrace located in the desirable West Village, lower Manhattan. With its fine restaurants, shops and galleries, this urban Solstice home includes floor to ceiling windows and an extraordinary array of amenities, such as radiant heated floors and Italian Molteni kitchen. Special amenities include north and south private terraces, total building water filtration, video intercom and keyed elevators, remote controlled gas fireplace and remote controlled electric window shades.
New York
ELLINGTON
Your next home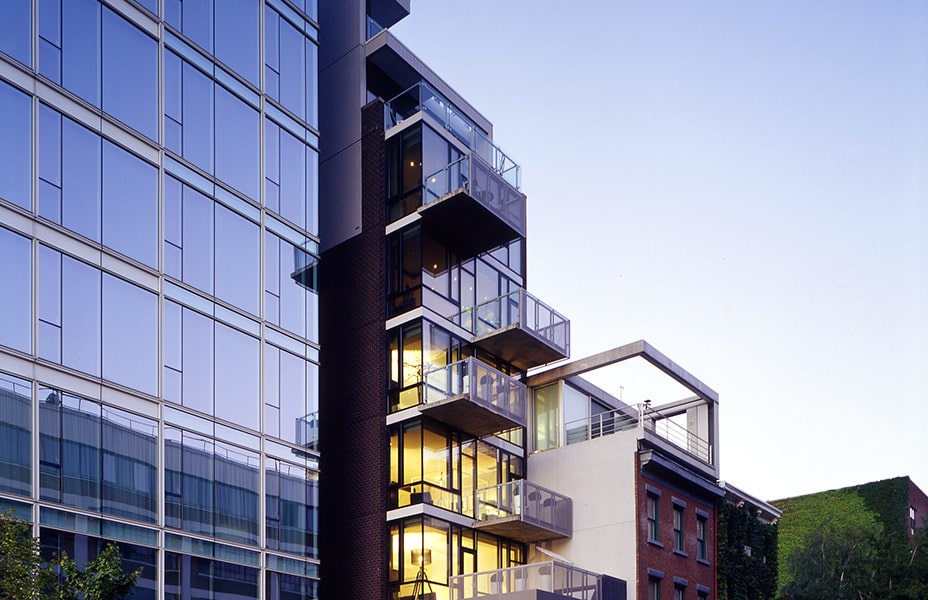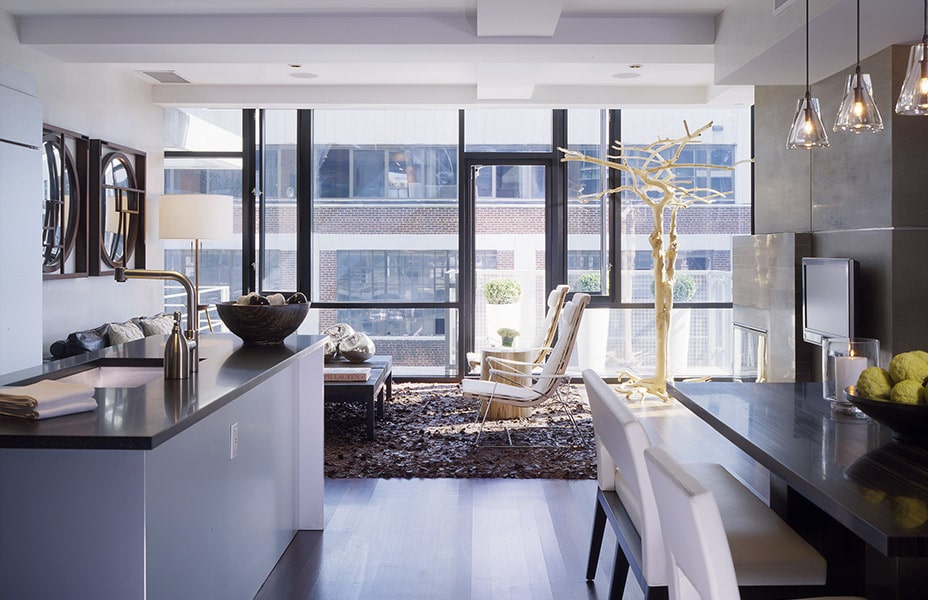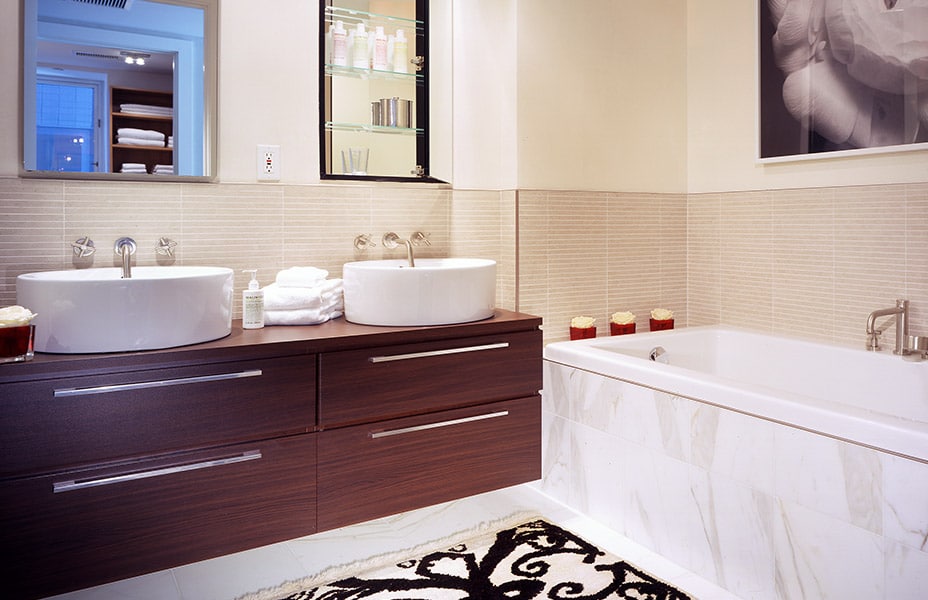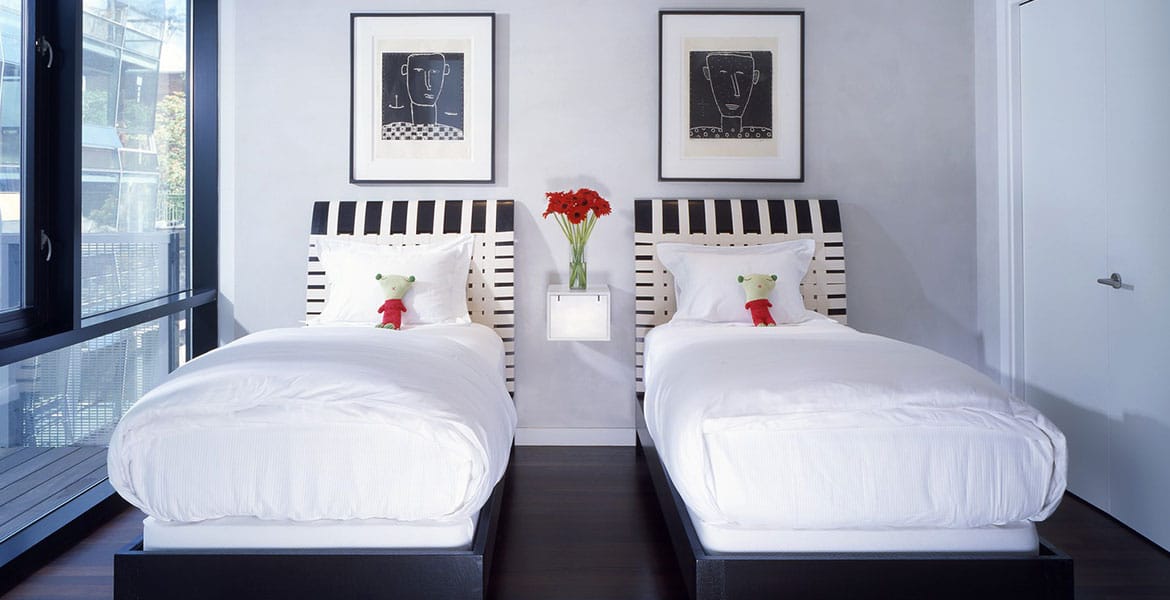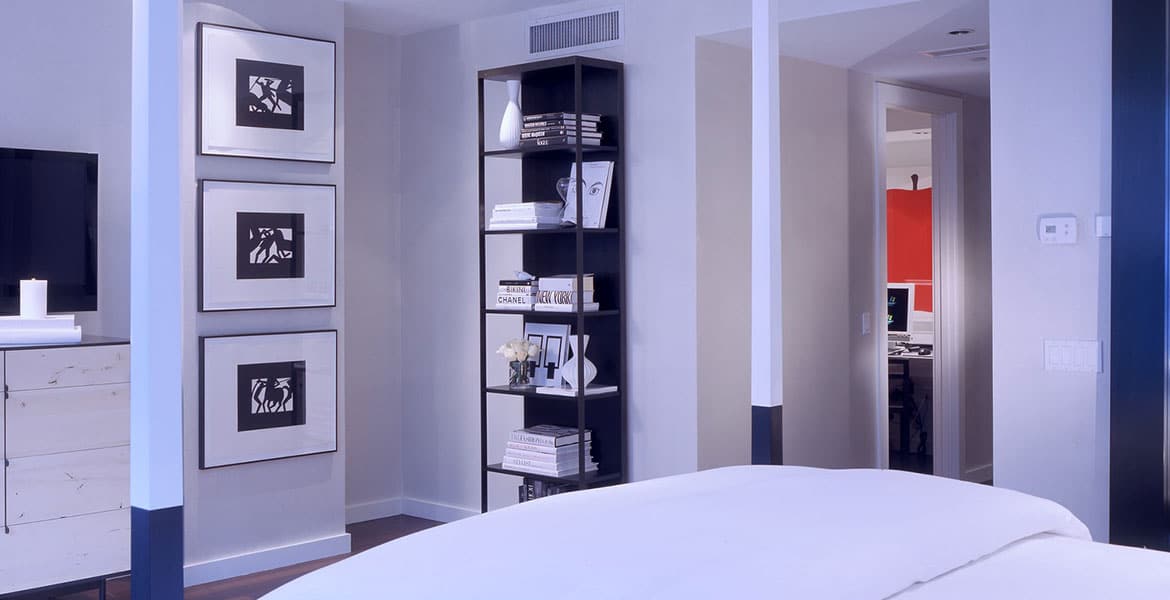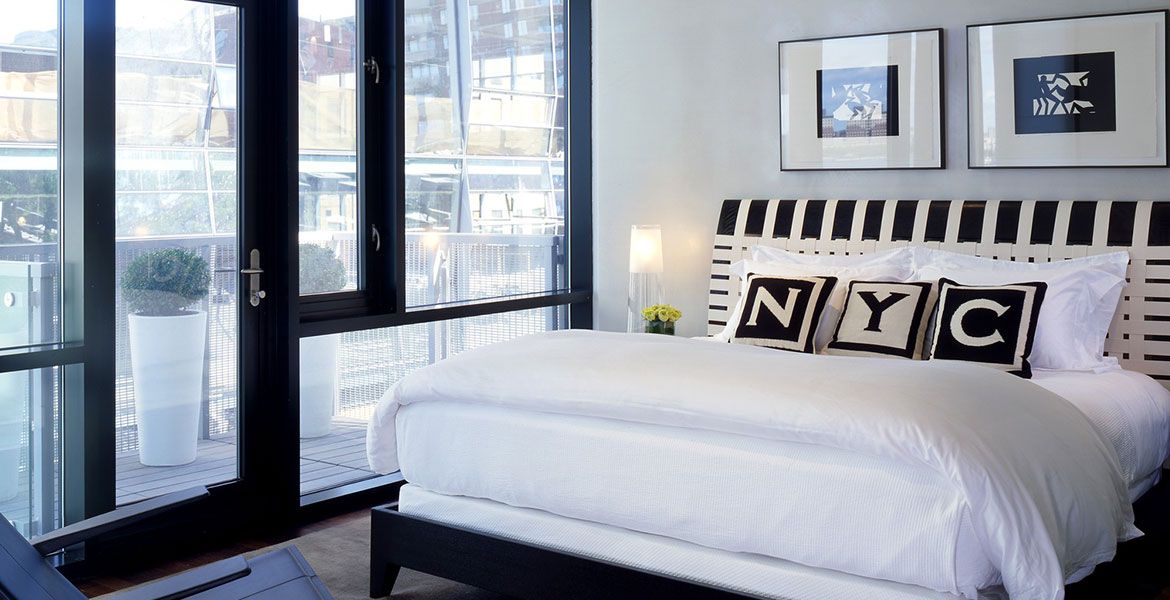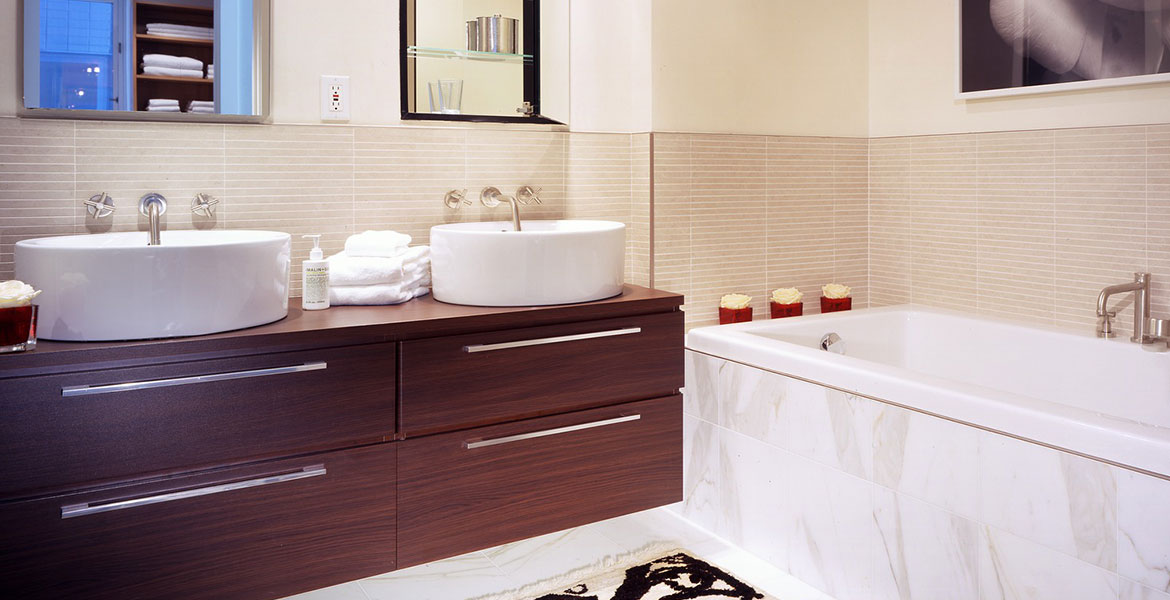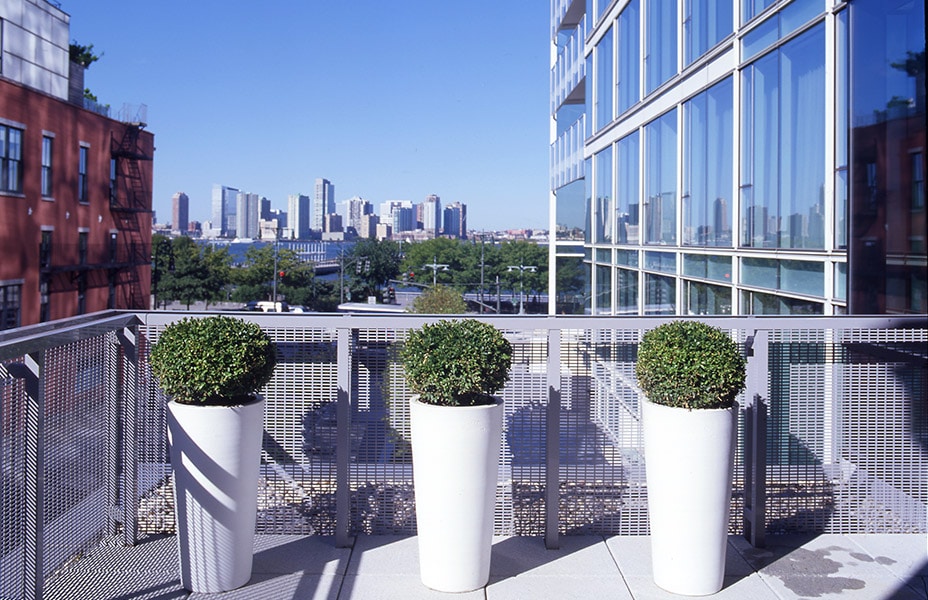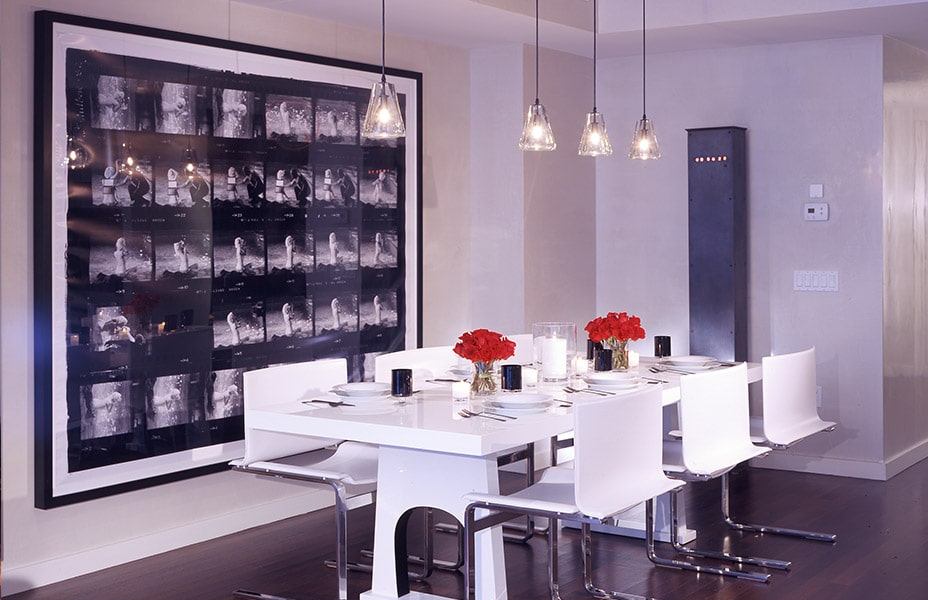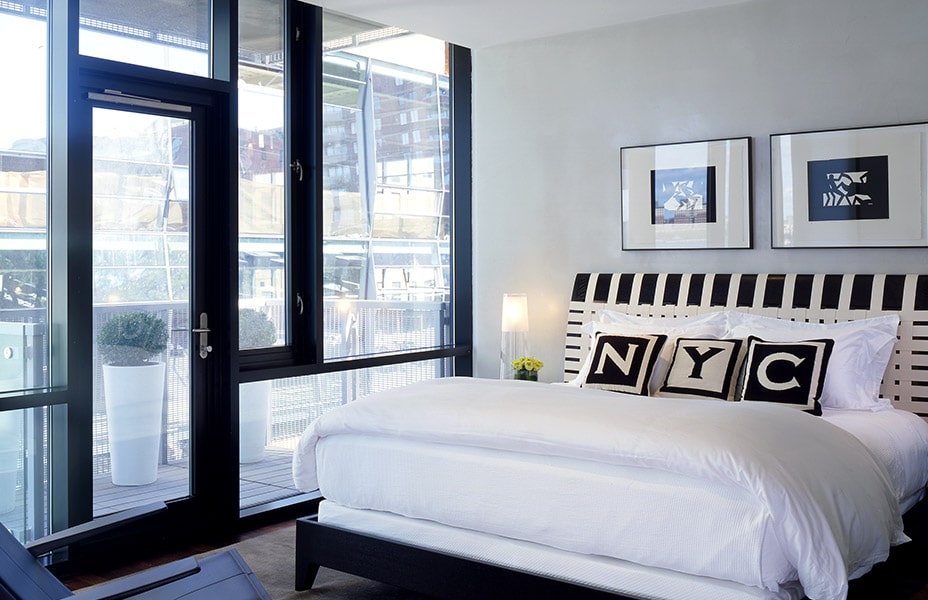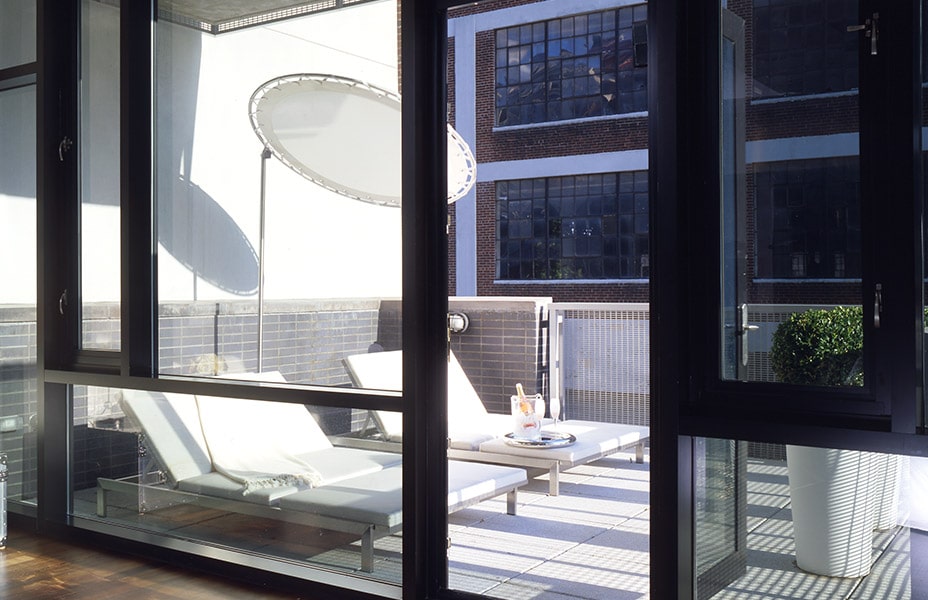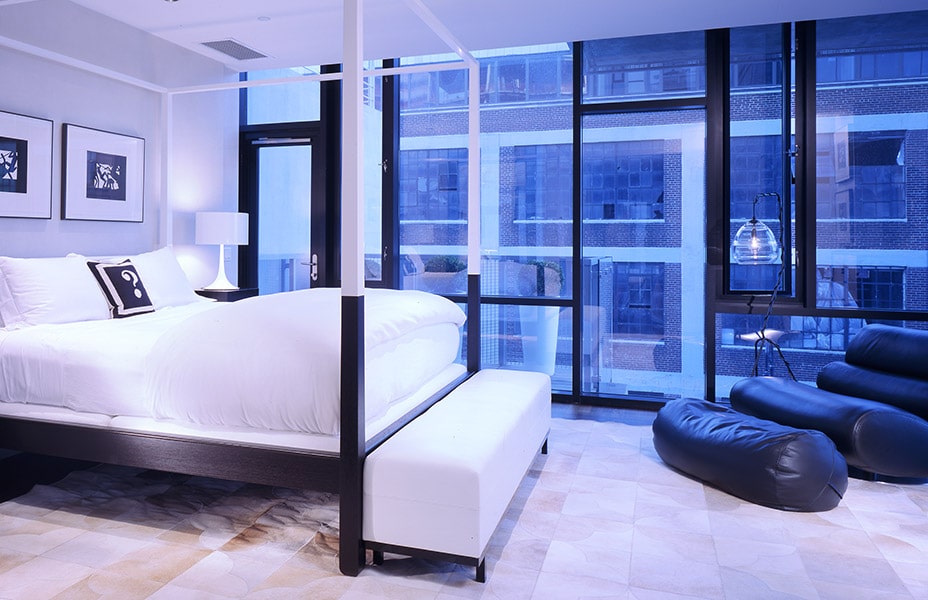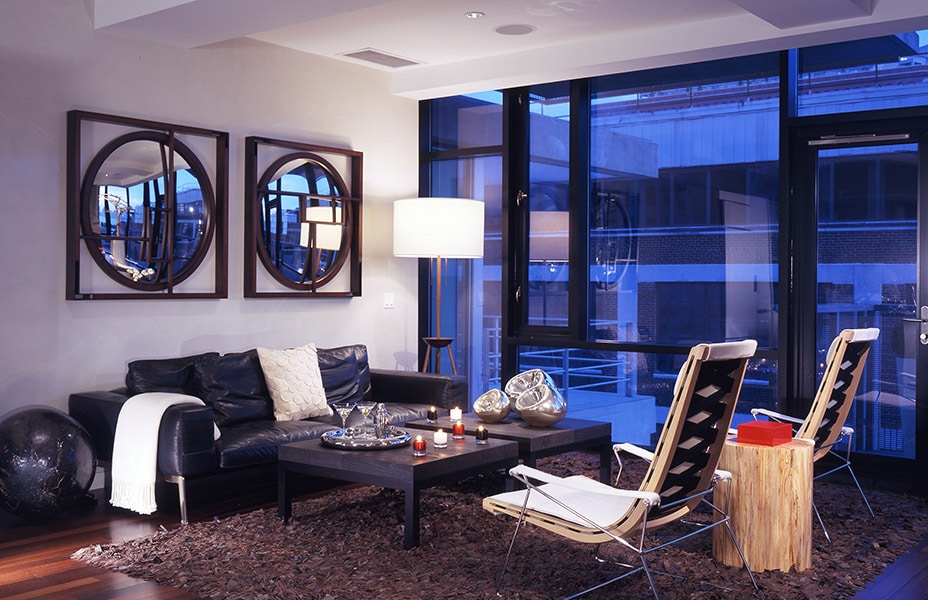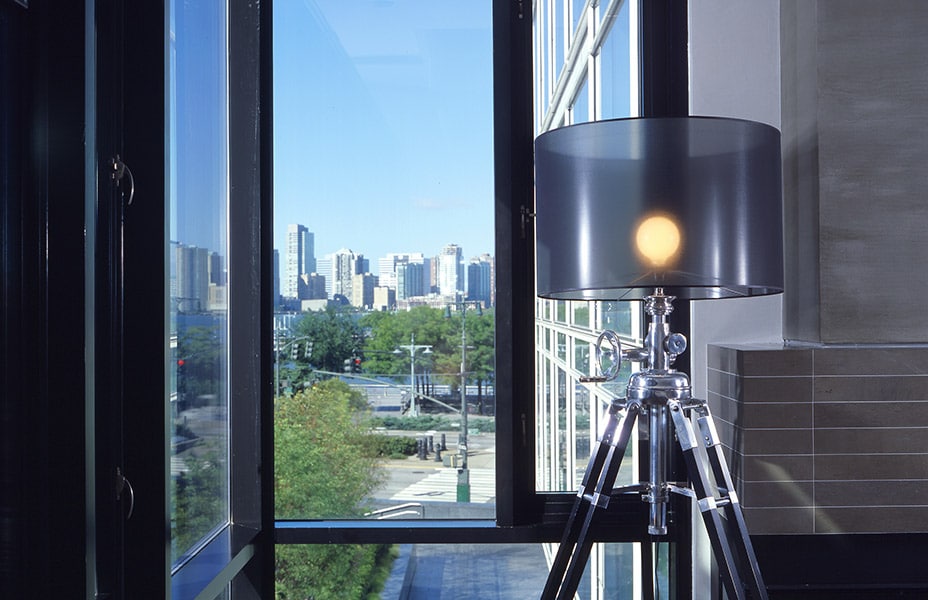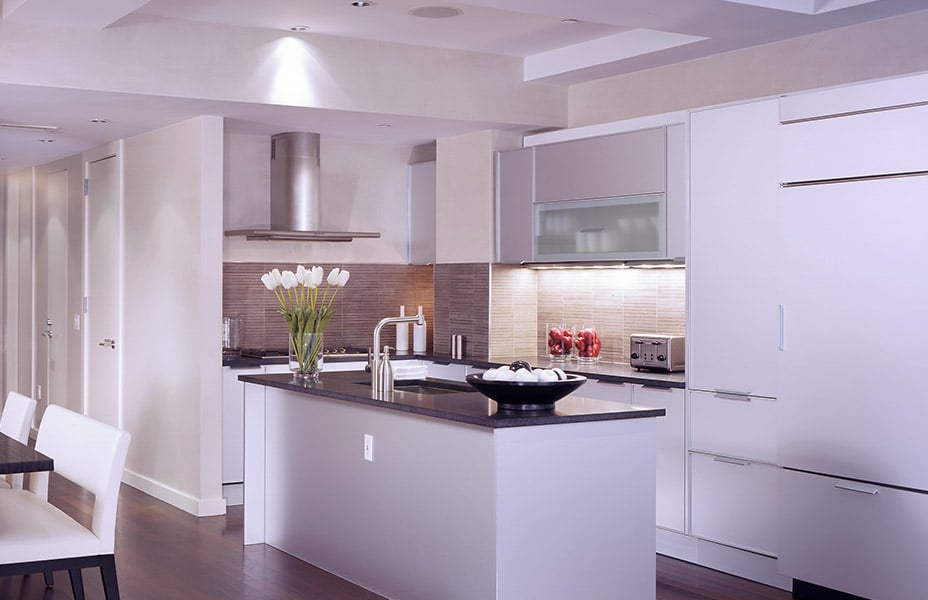 Details
Maximum guests: 6
3 bedrooms: 2 Kings + 1 with 2 twins
3 1/2 bathrooms (1 ensuite bath)
Amenities
Wireless internet access
Computer
Printer and scanner
Media area w/MP3 connections
Gourmet kitchen
Floor to ceiling windows
Total building water filtration
Remote controlled gas fireplace
Video intercom and keyed elevators
Radiant heated floors
Protected open river views
North and south private terraces
Spa bathroom products
Washer / Dryer
Infant crib/pack-n-play, monitor and highchair.
Surroundings
IN THE WEST VILLAGE , THE MOST POPULAR NEIGHBORHOOD OF NEW YORK
As a leader in global commerce, finance, media, art, fashion, research, technology, education and entertainment, it's no wonder New York City is home to over eight million people and one of the most diverse and vibrant cities in the world. From world-famous Central Park and high fashion 5th Avenue shopping, to the bright lights of Broadway and renowned museums like the Metropolitan and MoMA, New York City has it all and more.
This variety and vitality can also be found in the West Village, the location of Ellington, your urban Solstice home in New York City. Rich with history and culture, the West Village still has its quaint mélange of narrow streets and cobblestone alleys from its early days as a small country village. With its low-rise townhouses and profusion of cafés, shops, small theaters, boutiques, galleries, bodegas and music clubs, The Village is reminiscent of such European cities as Paris and Budapest. Best known as home to the bohemian and hip, today it is a modern day mecca for writers, artists, intellectuals, actors, and students, as well as many professionals and families.
The evenings bring a special energy to The Village with an abundance of bars and restaurants serving patrons their take on global food and drink. As night progresses, the liveliness continues with locals enjoying experimental theaters, music clubs, and late night coffee houses. Given all this history, color and cool, it's easy to see why the West Village – lower Manhattan – is one of the city's most popular and desirable neighborhoods in which to live and a perfect location for Solstice members to experience all that New York City has to offer.
Transportation
HOW TO REACH ELLINGTON
Ellington is approximately 11 miles from LaGuardia International Airport (LGA)
Travel time from LGA to the property is 20-40 minutes depending on traffic
Ellington is approximately 15 miles from Newark Liberty International Airport (EWR)
Travel time from EWR to the property is 30-45 minutes depending on traffic
Ellington is approximately 20 miles from John F. Kennedy International Airport (JFK)
Travel time from JFK to the property is 35-60 minutes depending on traffic